Winter Gift Guide for Expectant & New Parents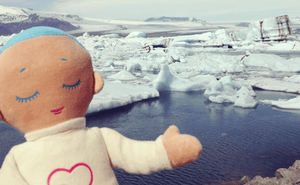 With the winter well underway, we wanted to put together a list of key items you can buy for every new or parent-to-be.

Being a new parent is exciting and nerve-racking enough on its own—imagine throwing the cold weather and long nights that winter brings into the mix. We've put together some great gift ideas to keep winter babies snuggly and comfortable all through the season:   


Maternity/baby wearing jacket extender:
Jacket extenders are not only an amazing way to keep your little one warm and close to you, but are also a great way to baby wear while you're getting your holiday shopping done.  
Sleep aid:
A sleep aid is another key item especially for holiday travels. Keep baby happy and soothed with a portable sleep aid like the Lulla doll. Using its velcro straps, you can attach the Lulla doll to your stroller, car seat, carrier or leave it with baby to snuggle and play with while you're out and about.
The Lulla doll can also help in aiding your little one sleep well through the night—especially when travels and parties may affect baby's sleep routine.
Warm clothes:
Onesies, socks and jackets are essentials for any new babies. A new baby can never have enough warm and cozy clothes—any parent can agree. Warm, long clothes are even more important in the winter months to protect baby's sensitive skin. Here in Iceland we let our babies sleep outside from a very early age in a baby carriage, during their day time naps. We know this sounds crazy but this is an old tradition as some also believe that it is good for their immune system. The fact is though, that they just often sleep much better and longer in their carriage outside in the fresh air. They sleep snug in their fleece onesie suits like this one from the Icelandic company 66° North. This is a must have here in Iceland for every parent. Some prefer wool and As We Grow, an awarded Icelandic brand makes these beautiful wool overalls that are just perfect for keeping warm.
Skin care products:
Baby skin is sensitive and best not use any harsh products. However, in winter their skin can become dry or they can develop uncomfortable rashes in any season. Villimey is an Icelandic company that makes organic skin care products that are perfect for sensitive skin. We love their products and have all used them for our kids. We particularly recommend their Baby Charm set, that is a must have for parents. Baby Charm is a comforting massage oil that nurtures sensitive skin. This mild blend of specially selected herbs includes camomile and chickweed, long considered to calm and soothe the skin & colic as well. In the set they also include their special Baby Bottom Charm, known to be effective for minor burns, skin abrasions and eruptions. The salve is calming for the skin and soothing for burning pain. Protects the skin against moisture and bacteria. Research also shows Baby Bottom Charm to be a particularly healing salve, that has an antibacterial effect and protects against skin damage. Sounds to good to be true right.
Portable bottle warmer & breast warmers
With the winter comes holiday travelling. Portable bottle warmers are perfect for those on the go. There are many available on the market that plug right into your car's adapter and heat bottles up to the perfect temperature for your little one. For breastfeeding moms breast warming inserts are greatly helpful to keep warm and dry. By keeping the breasts warm it can help to prevent clogged milk ducts. The Swedish company ImseVimse has a passion for eco friendly and quality products. They a great selection of washable breast warmers woven out of silk and wool.
We hope that these winter baby essentials help you when shopping for the new and parents-to-be on your list this holiday season!