Birthday Offer - September 2019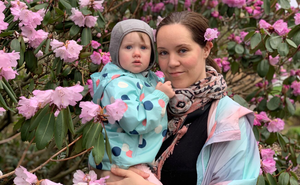 It's my birthday!
Autumn is my favorite season of the year for many reasons - one of them is that in September it's my birthday!

I love lighting candles in the evenings when the midnight sun no longer shines through the night here in Iceland and disturbs the sleep of my little ones. 

As a mother of three it is always a bit of a relief when the summer breaks are over and we're finally settling back into routine after long weeks of fun but often mixed sleeping patterns. 

To help you have an enjoyable autumn and establish a positive sleep routine we have decided to offer you the Lulla dolls on our best offer yet - for only $49 and free shipping through September 2019! I believe it is our best offer ever! Make sure you don't miss out on this one :)
Lulla Coral sold out
So far we've received awesome response to the birthday offer. The dolls were literally flying off the shelves last weekend and Lulla Coral SOLD OUT!
Sky and Lilac are still available and we have set up pre-order for Coral.
She should ship out around September 20th.
Original Lulla doll
The original Lulla doll only came in one color combination. Now, this version is donated to charities.
See on our blog how the Lulla doll has helped foster children, chronically ill children, preemies at NICU and so many more 💕